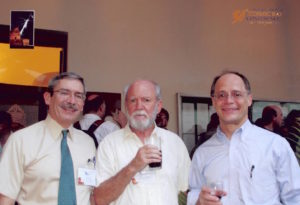 My PhD, awarded from the UCSD Department of Physics in 1984, was based on a study of plasmas at such high temperatures that they spawn electron-positron pairs and spontaneously cool. Thus  steady thermal plasmas cannot be achieved when it's really hot—on the order of 1011 degrees on the Kelvin scale.
However esoteric, this research has proven to be useful in astrophysics and advanced weapons systems employing positrons. It also has applications in studies of jet outflows in blazars and γ-ray bursts, two classes of cosmic objects powered by black holes. The high-energy particle and photon radiations emitted by these black-hole engines are powered either by (1) the gravitational potential of matter falling onto black holes, or (2) the rotational energy of spinning black holes.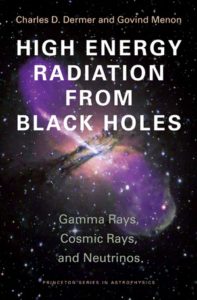 My collaborators and I developed the hypothesis that Active Galactic Nuclei are the sources of the Ultra-High Energy Cosmic Rays. AGN are a class of unusual Galaxies that have central bright nuclei powered by supermassive black holes.  UHECRs are the highest energy particles in Nature. Prof. Govind Menon and I wrote a technical monograph on High Energy Radiation from Black Holes, published in 2009 by Princeton University Press, exploring these themes.
 I have authored or co-authored on the order of 300 technical papers, and have nearly 100 first author papers. My h-index exceeds 100, according to the NASA Astrophysical Data System. Some of my best known works are theoretical and numerical analyses of black-hole jets and magnetospheres, cosmic rays, gamma (γ) rays, and high-energy neutrinos.

Here is a clip from the Denver centenary workshop on the Discovery of Cosmic Rays that I attended in 2012. Many of the major figures in cosmic-ray research are there, including the late Frank McDonald, Guarang Yodh, Rich Lingenfelter, Tom Gaisser, Angela Olinto, Pierre Sokolsky, Don Ellison, Igor Moskalenko, Isabelle Grenier, Toby Burnett, Virginia Trimble, Don Kniffen, Alex Moiseev, Jordan Goodman…

My CV/publication list outlining my scientific life is here: Dermer_CV_2017.